SERVICES INCLUDE:
Great Lengths Hair Extensions - Clip in, Tape In & Keratin Bonds

Custom Hair Colors - Vivid & Traditional

Cuts & Razor Cuts

Special Event Styling

Olaplex Treatments

Peter Coppola Keratin Treatment

Facial Waxing

& more
Hillary is committed to providing the best services with competitive pricing. She works with you to find exactly what you want and how to get you there. She always has the health and safety of your hair in her best interests, and uses all the resources out there to ensure the best care for your hair with the most beautiful results.
Hair Cut? Hair Color? Hair Extensions?
We're sure there is something for you!
Women's Hair Cut & Style - $60
Women's Hair Blow Dry - $40
Men's Hair Cut & Style - $40

*complimentary bang trims *existing clients
Hair Color & Blow Dry - $100
Hair Color & Hair Cut - $120
Highlight & Hair Cut - $160
Hair Color Partial Highlight & Blow Dry - $130
Hair Color Partial Highlight & Cut/Blow Dry - $160
Hair Color Full Highlight & Cut/Blow Dry - $200
Balayage/Sombre/Ombre - $150
Olaplex Services - +$30 (added to services)
Men's Hair Color - $40

*Corrective Hair Color & Vivid Colors Vary - please book a consultation

Lavender and Lace proudly uses Schwarzkopf and Guy Tang #mydentity Permanent Hair Color Lines - Learn More
Hillary Small is certified with Great Lengths Hair Extensions, and this means you are looking into the best option on the market - 100% Real & natural, long lasting, non-toxic and administered by a hands-on trained technician.
Not only pricing but also the lengths, fullness and hair color varies, so we would like to walk you through the process with a free consultation.
Call 828.582.1620 or book online a consultation.

To learn more about hair extensions - tell me more

*First service includes a complimentary Great Lengths hair brush, shampoo and conditioner starter package.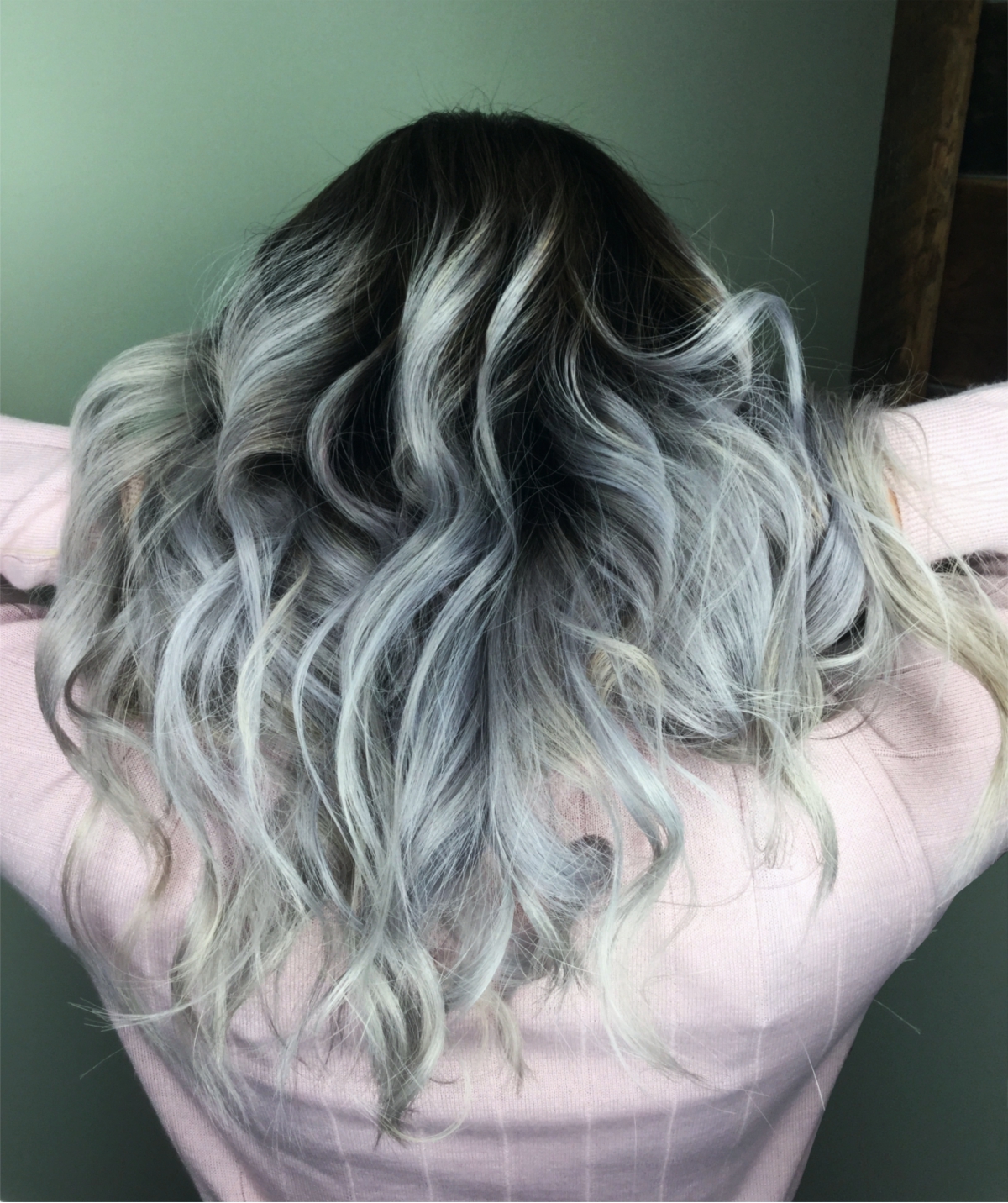 Peter Coppola Keratin Treatment - $350+
Blow Dry and Style - $40
Facial Waxing - $20

*If there is a service you love but do not see, please let us know. We love to grow our services to be more accommodating to you, or we can point you in the right direction.
*Scroll down to learn more about Keratin Treatments

More info about Keratin and Olaplex Treatment/Services
Peter Coppola Keratin Treatments is my choice for Lavender & Lace Hair Salons Keratin Treatments.
It's safe and the most effective Keratin Treatment, I do the homework for you! Lets care for your hair together! Benefits include:
Reverses the signs of damage and promotes overall hair strength and vitality to provide a restorative boost and unparalleled protection for your hair.

Uses the highest quality ingredients, such as Keratin, vital ceramides and smoothing amino acids, combined with a low pH mechanism to soften and smooth coarse hair.

Drastically reduces frizz.

Is free of formaldehyde and aldehydes and is safe for all hair types.

Volumizes and restores hairs with youthful look and texture.
Keratin is a protein and the major component in skin, hair and nails; in fact, the hair is mainly comprised of keratin-associated proteins. Keratin acts both as an external protective protein in the cuticle (the outer layers of a hair strand) and as an internal structural protein in the cortex (the inner core of the hair that helps determine its strength). Keratin is depleted when hair is damaged physically, chemically and/or from environmental factors, such as the sun. This keratin loss exposes the hair's cortex, making it susceptible to additional damage, and causes porous spots to develop—much like potholes in a road. Replenishing lost keratin helps to correct porosity and smooth the hair's surface. It restores, strength and elasticity, giving the hair a more youthful, healthy appearance. I offer keratin treatments to replace and restore hairs keratin.
Going blonder? Let's do it right!
Olaplex is a Bond Multiplier. It activates with the color by restructuring your hair bonds at the same time as the color. This dramatically reduces breakage with every color service. This service allows you to get the colors you want without breaking or damaging your hair.
The results that Olaplex produce are astounding. It was developed by the chemist Craig Hawker. Hawker is a nationally recognized scientist, his research group is focused on molecular engineering, specifically as it applies to biomaterial and energy.
"Basically, when you put chemicals in the hair — from coloring, or peroxide developers, or straightening treatments — the sulfur bonds split, and they then become sulfur hydrogen." This process can eat away at the hair proteins, which causes damage. Olaplex prevents the splitting from happening. In short, It links together broken bonds in the hair caused by chemical processes preventing them from damage. It is an amazing way to achieve drastic color change with out the damage.